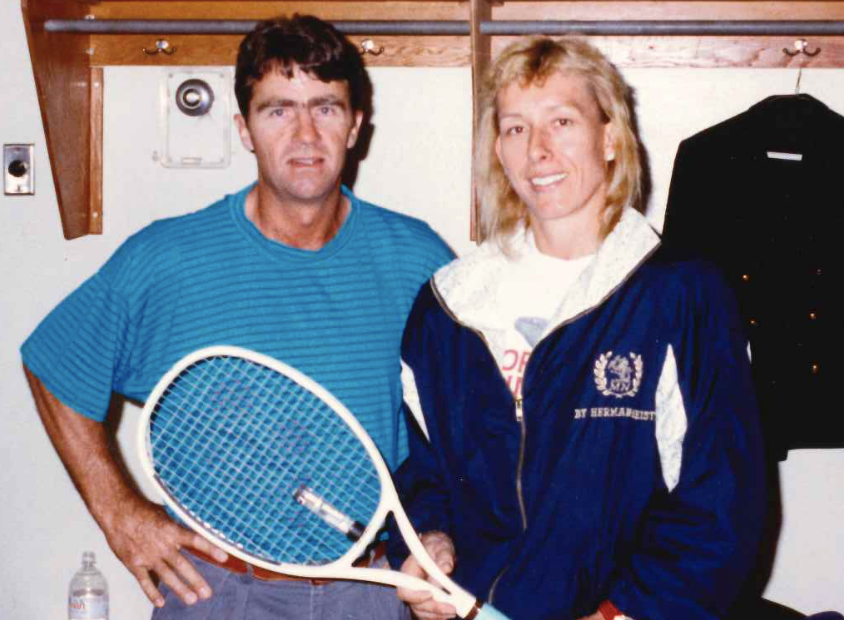 Martina Navratilova – Doubles at Any Age
If you're a doubles player, you won't want to miss this free video from Will Hamilton where she shows you her "Newt Ball" volley, which is a type of volley she hits from no man's land, when she's coming from the baseline to the net…
But it was back in 1992 when I introduced the Whistler to Martina.
To explore with her a way to serve that is closer to the model used by Steffi Graf, Pete Sampras and now Roger Federer (as well as Milos Raonic)
Whether or not the Whistler made a difference – that is another story, but it has led me to years and years of study on the serve as well as the mechanics of an overhand throw.
Now Martina will now share her boundless doubles information.
But at this end, I believe in most cases, improving your doubles game is about growing your skills – which will enable you to expand your tactics.
To quote Pancho Segura (famous coach of Jimmy Connors), "You cannot execute tactics unless you have all the shots"
At our club, most players of any level, play to a certain style, but generally without the guile of better players – who can play "tactical doubles" because they can:
            Finesse lobs in the deuce court down the line over the net players head
            Create angles to create space on the opponent's court
            Take the ball early when returning second serves
            Prepare on all sides of the ball – for sidespin, backspin, flat or topspin
            Relish, own, and have mastered the drop shot
            Confident spinning serves