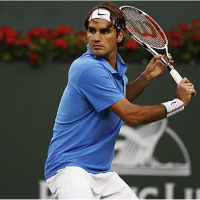 The debate has gone on for some time, and will continue. One-handed vs. two-handed backhand. Which is better, which is obsolete?
Past champions of the two-handed version include Bjorn Borg, Jimmy Connors, Mats Wilander, Andre Agassi, Jim Courier, Lleyton Hewitt, Andy Roddick, and now Rafael Nadal.
One-handed champions over the years include Rod Laver, Ilie Nastase, Arthur Ashe, Guillermo Vilas, John McEnroe, Stefan Edberg, Pete Sampras, and now Roger Federer.
When Stefan Edberg ruled the game with his high kicking serve out wide to the ad court, many one handed players struggled with that delivery, until the two fisted Jim Courier solved that problem. And when Federer has struggled over the years with Nadal's out wide side spin serve to the ad court , many have suggested that a stout two fisted return would easily solve that problem.
But on the other hand, consider that Sampras went from a two to a one handed backhand during his teenage years, presumably to hone his net game. And on that score more often than not the one handers have been much more adept at net play. Somehow two fisters more often patrol the baseline, one handers prefer moving forward.
So I cannot really take sides in this debate, I think it is just a matter of personal choice and how the stroke feels. I hit the one hander, it has always felt natural, in some ways more so than the forehand, but that is another story for another day.
But as regards the one hander, Federer was majestic in the season ending Masters Final in London. He swept through the round robin and semi final round without the loss of a set, and dispatched Nadal in the finals with somewhat of a routine drubbing. I am not entirely sure Nadal couldn't have reversed this result were the match best 3 of 5 sets, but we will have to wait for the next Grand Slam to find that one out.
At the start of the match the analysts noted (Jimmy Arias is becoming one of our best announcers, he is concise, insightful, and often humorous) that Federer would play in some instances to the Nadal forehand to expose open court area in order to then work on Rafa's backhand. But to my eye, Fed played it differently, directing many balls just slightly off center to Nadal's backhand wing, but balls that enabled Nadal to cover those shots with forehands, which then opened Nadal's forehand wing.
And by my count Federer delivered 5 distinct backhand cross court winners. One to end a 22 shot rally, another on return of serve, and 3 in the first few games to set the tone of the match.
Well, in spite of Fed's genius, there are a few things we can learn from his technique, and a few elements that you just might incorporate into your own game.
First and foremost for this one-handed topspin backhand, you must find an Eastern backhand grip. Not an eastern forehand, and not a continental, but a full turn to the Eastern backhand. You can spot this grip as Fed winds up in the photo below.
Second, turning to the side with your elbow bent and wrist cocked, take the racquet well UP, such that the top of the swing is at head level. This will become a swooping circular looping drive. Nothing about straight back, nothing about low preparation. Take the racquet back and well up.
Third, allow the racquet to FLOW down and beneath the ball, gathering momentum for an acceleration up and into the hit. At this point the racquet head is lagging and below the hand. Now the stroke feels like a forceful upward pull.
Fourth – contact the ball well in front with the racquet face brushing UP and not OVER.
Key Sequential Positions
Roger turned well to the side
Elbow bent and well away from the body
Racquet head UP and wrist cocked up (not back)
Note the position of his right hand – this is an Eastern backhand grip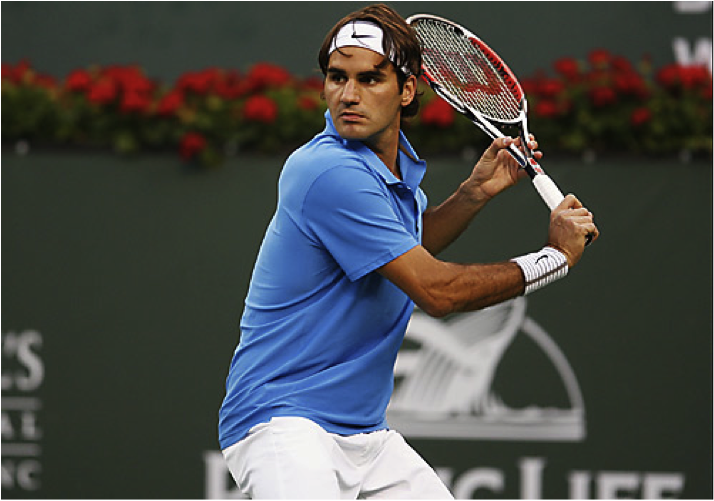 Roger begins to unwind
Racquet head below and behind his hand
Elbow straightening as he shifts forward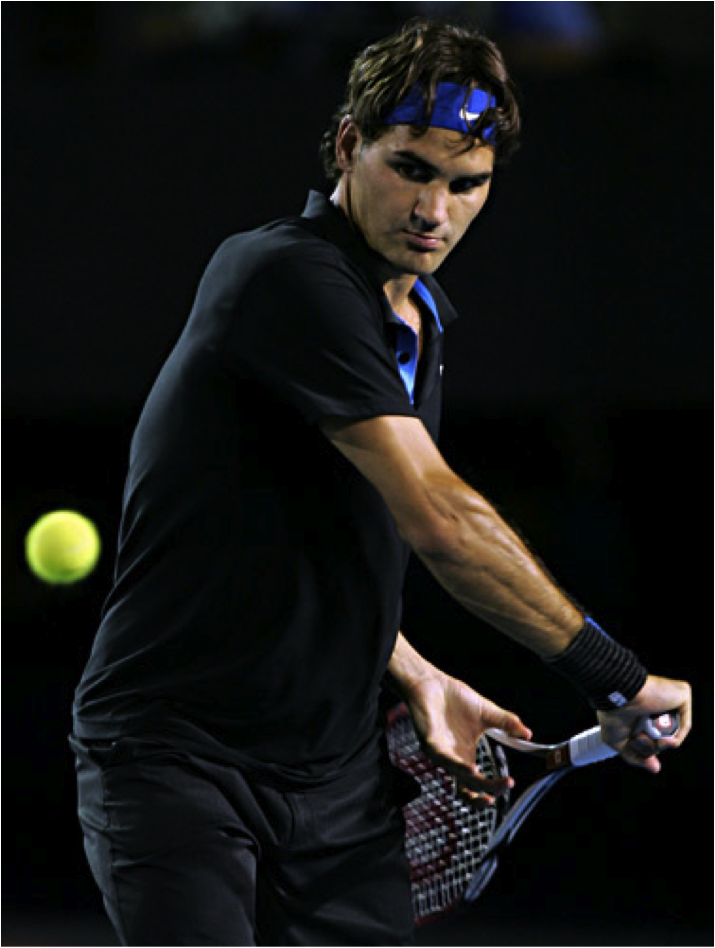 Racquet face moving up against the ball
Body weight centered behind the ball
Appears as though Roger is looking through his strings at the ball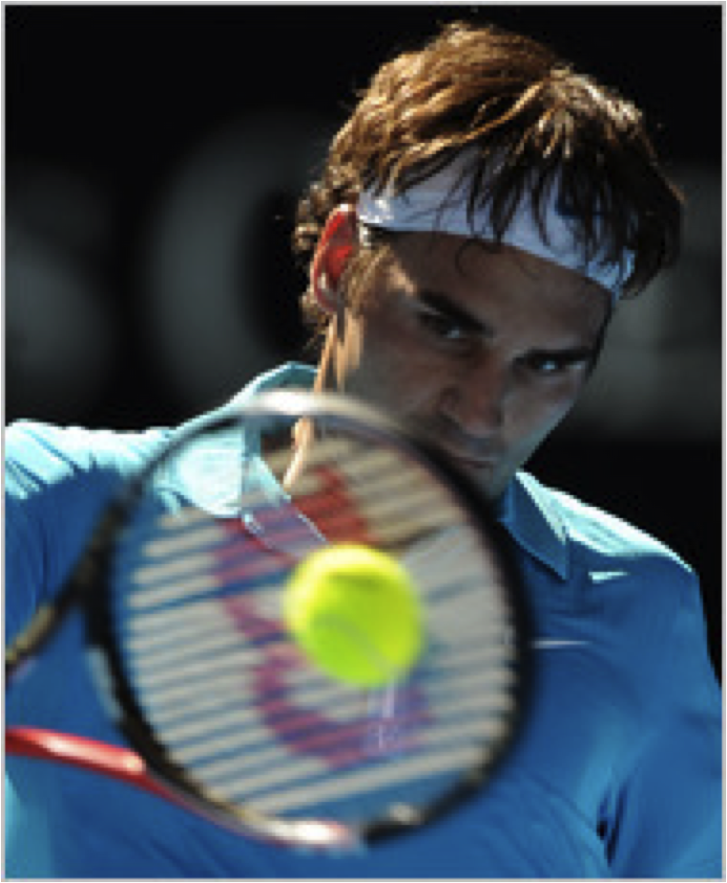 Rod Laver, Stefan Edberg, Pete Sampras, Roger Federer. Thanks guys, your backhands were and are beautiful.
Join the debate – what are your thoughts?
Tags: Federer, one handed backhand, topspin