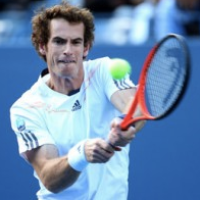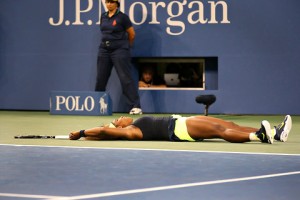 Wow!  Three sets in the women's final.  And I have no idea how Serena shifted gears from 3-5 down in the third to capture the last 4 games.  And the men – 5 sets, 54 stroke rally, and at the end Murray got it right, in his 5th try in a Grand Slam final, much the same as his coach Ivan Lendl did winning his first title in his 5th try at this same event.  I guess this was fitting.
We had a tremendous response from you on your picks.  In the women's Greg got it precisely correct !  He picked Serena over Azarenka 7-5 in the third.  Greg, choose something from our product line – and it is all yours.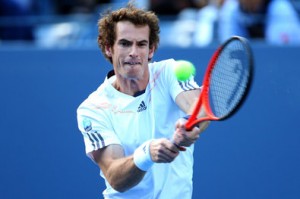 The men's picks were not as precise, we had two who picked the winner and runner up, as well as in 5 sets, both picked 6-3 in the fifth and truly that is good enough for me.   So the winners for the men are Joe Farah and Wan Rahman – go shopping in our product site and let me know.
Consider both matches when everything was on the line.  In both instances I suggest it was the serve that made the difference.  Azarenka served for the title at 5-3 in the third and was broken at love.  Yes Serena was stepping up, but equally at that point in time Vika needed something big and into the corners.  Equally, in the men's 5th set Murray's serving stats were well ahead of Djokovic – 70% of first serves in play, winning 71% of those points, while Novak got 45% of his first serves in play and won just 38% of those deliveries.  Two service breaks, 30 points won vs 19 for Novak, this fifth set was a formality.
Two years ago at the Australian Open the statistics were nearly reversed, where Murray served poorly, and Novak made him pay for it.  But Andy has clearly put in the work, evident in his narrow loss in the Wimbledon finals, his Olympic gold medal and now his first Grand Slam title.
Are you doing the work on your serve?  Not necessarily bombs and cannonball serves (remember that from the 60′s) but more about the confidence to place the ball to all parts of the service box, and to come up with the goods on big points when an unreturnable serve is needed.
Tell me about your serve – what are your projects – are you making progress?  And have you checked out our latest product run BTS 3.0