ETI 011 The Non Dominant Arm

Download this podcast – You may need to right-click and select Save Link As to download the file to your computer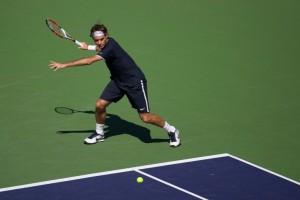 Whether pitching, throwing footballs, unleashing your forehand, or unwinding on the overhead or the serve – your non dominant arm plays a very, very important role.
I have a daughter, and have never liked the term, "throwing like a girl."
That said, inexperienced as well as inexpert throwers let their non dominant arm hang at their side when throwing. And in that manner the throw is one sided.
But take a look at any throwing skill and you will see the non dominant arm coil with the wind up and uncoil prior to the throw/pitch/forehand/overhead or serve.

ETI 011 | The Non Dominant Arm
[ 3:28 ]
Download