On the forehand the left arm goes back with racquet preparation
The role (I think) is to enable the body to coil
The pros now do the same when serving
An identical "first move" positions their tossing arm parallel to the baseline
Many naturally do this rotation on the forehand but not the serve
For an image feel "turn-toss-turn-hit" just like Roger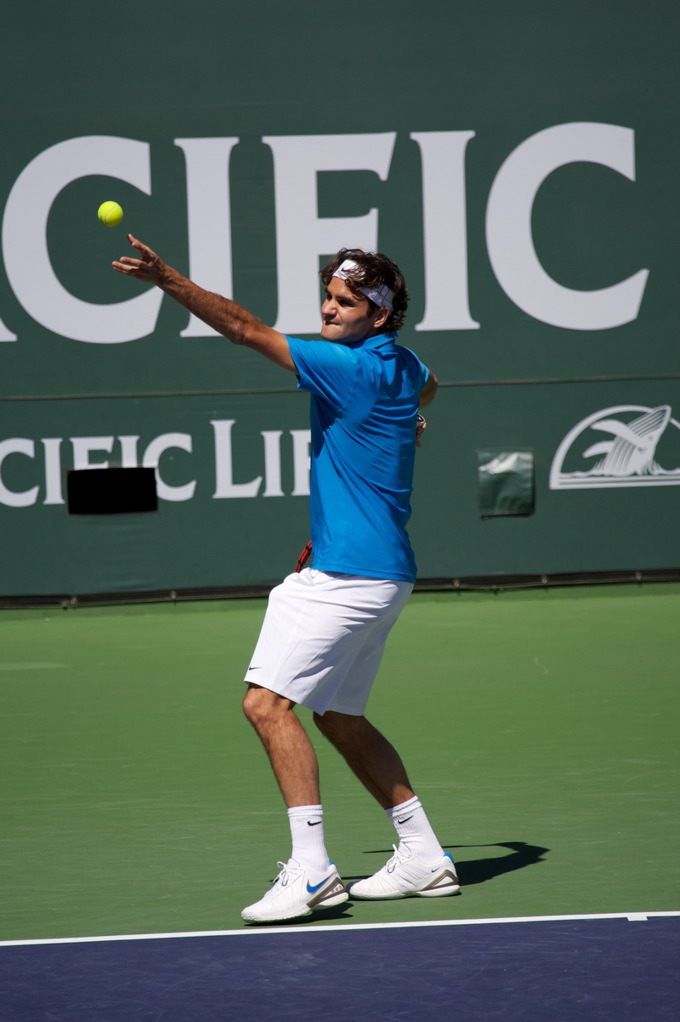 Special Offer
Building The Serve From The Ground Up
Designed to build a fluid, balanced, effortless serve. Grips, mechanics, spin, sequential analyses, on court drills – you will be able to refer to this coursework again and again.
Key words - fluid, balanced and effortless.  For those must be mastered before any serious work can then be done on spin, grips and more.
And if you found this podcast unique, so darn basic, if it made sense, and helps you ...
Building the Serve online coursework is a unique approach, so darn basic, it makes sense, and the methods are guaranteed to help.
With all the instructional material now available on the web - You owe it to yourself to try this special offer.  It is only $47 and you get to try is for  30 days for free.  Your card will not be charged until you've tried it out, if you don't like it you can cancel at any time.