Learn How to Chip it, Grip it and Rip it and Make the Backhand your Weapon
Does the following stuff drive YOU crazy?
Do you lose confidence when opponents pick on your backhand?
Have you tried and failed to build a Federer-like one handed topspin or slice?
Do you know the secrets to Djokovic's incredible two fisted backhand?


Mastering The Backhand online coursework including videos, instructional material - valued at $197
Personalized Stroke Review – you get a personalized review by me with advice on how to improve your own backhand – valued at $97
All for only a one time payment of $97. Complete 30-day, 100% money back guarantee.
Are you ready to do some serious work on your own?
If so this coursework is designed expressly for you!

Mastering the Backhand is an extensive, detailed, and all-inclusive online course – covering all aspects of the one and two handed backhand.
Comparative Pricing

If you were to visit our club, and truly many of you have over these past few years, I want to compare the value and cost of private lessons versus our online coursework products.

My non-member hourly lesson rate is $105.

If you just took one lesson...

If someone were to say they wanted to work on their backhand, truly very little can be accomplished in just one hour. To learn and feel the nuances of the grip, the shoulder turn, the racquet path, varying tempo and spin – truly this is a big and detailed project.

If you took 5 or even 10 lessons

In 5 lessons I could get that player started in the right direction. In 10 lessons, with detailed and determined practice interspersed between those weekly lessons, that player would be well down the road to mastering a fluid, balanced, effortless one handed or two fisted backhand.
I believe the math is fairly easy – 10 lessons = $1050 – truly! But that's not even close to what you would have to pay for this coursework.  This course is only $97.  If you are ready, then click on the button below, otherwise, read on to see what else is included.
Way too often players will ask for just one lesson, and rarely is much accomplished. The trick to master any tennis skill is repetitive practice – but remember – practice makes permanent, only perfect practice makes perfect.
Join me to master those topspins, slices, drops, floaters, dippers and the two hander – there may be no need to run around this shot once you master the mechanics, tempo and tactics.
In this course you will …
Learn the foundational elements of a rock solid backhand
Follow a step by step, how to manual with specific drills
Use detailed slow motion analysis
See how to vary your spin and tactics depending on the incoming ball
Discover the swing mechanics to make the ball float or dive
Mastering the Backhand is divided into the following modules
Everything is laid out in a systematic and easy to follow template
Introduction

Includes an overview of the coursework, a roadmap (if you will) with a blueprint for your own backhand – discussion of the nature of spin as well as a "Rogues Gallery" with professional example.

Nuts and Bolts

Explores grips, mechanics, swing path, role of the legs and much more.

Drills

Specific on court exercises to build the feel of this stroke in all of its variety into your game.
Slo Mo Analysis

See each version of this varied stroke in slow motion with voice overlay – the chip, the drive, the floater, the drop and more.

Wrap Up

A call to action to take your "new and improved" backhand to the court in actual play – as well as bonus materials

Bonuses

Detailed lessons on specific shots and situations, as well as an in depth look at Novak Djokovic
In this course you will learn how to...
See the special position of the hand wrist and elbow with the backhand grip
Discover how the arms vary their contributions during the two hander
Feel how the legs work differently for topspin than for backspin
See how varying the contact point with change the spin of your shot
Discover the wicked cut for drop shots played on ascending balls
See how to hold your ground when blocking the return of serve
Want to make the ball skid on an approach? No problem.
Have you ever wanted to disrupt the opponent's rhythm – now you can with floaters!
Master your backhand – play better tennis – with floaters, drop shots, wicked sidespin, heavy topspin and bold two handed drives – the backhand is truly a weapon – make one of your own!
This is an all inclusive course, organized in a systematic fashion
Easily find what you re looking for…
This is an all inclusive course, organized in a systematic fashion.
Also, you can search the entire course for relevant material – For example, you can search for the phrase "drop shot" and find all the relevant lessons – all accessible using the search box.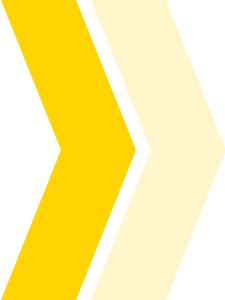 To sweeten the pot I am also going to include a personalized stroke review valued at $97!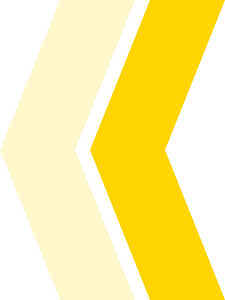 A Personalized Stroke Review with Structured Feedback
Not only am I throwing in a regular stroke review with the course but I am tossing in a second one as well. You get two. This is where I personally review your forehand and provide detailed structured feedback with the exact exercises, highlighted sequential elements and specific articles within the coursework – completely tailored to your needs.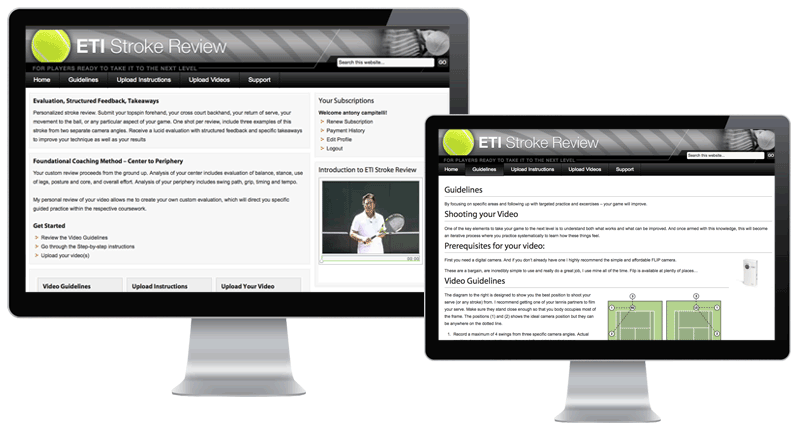 Why do I think this is important? On its own, the coursework will substantially improve your forehand. And there is more than enough material here to investigate and master over a course of months if not years.
But when coupled with your own personal swing analysis – you have a roadmap showing you where to go, and a blueprint for how to do it.
The key is to be able to see your forehand, and compare it with the material in the coursework. You can certainly have your partner or local pro do the visual analysis.
If you know what your forehand is lacking, you can certainly jump into the coursework. And if you have a partner or your local pro who can give you pointers on what they see you can use that insight to explore the exercises, elements and articles.
But here's the deal – if you want my swing analysis you must take me up on this within 6 months of your purchase date.
For two reasons.
This is the best way for you to improve your forehand, so I want incent you to get working straight away.
My accountant said I have to have some limit – and 6 months is more than enough!!
It's real simple to do
Take a short video of your serve and send it in. We've provided simple step-by-step instructions, along with tutorials and even recommend a digital camera if you don't have one.
It takes just a minute or two to shoot the video and less than a minute to upload it. EASY.
Once received, I personally review your serve and provide you with structured feedback.
That's it!
Look at What Other People Are Saying About Mastering The Backhand
Jim McLennan's name should be "Gem" McLennan. He has an unbelievable of understanding AND articulating the mechanics of tennis – incl. his backhand and serve course.

I have met him in person, and he is so sincere about teaching

And I love how he takes the best from the old school (Rod Laver, Ken Rosewall, John McEnroe, Arthur Ashe) and new school (Djokovic, Federer, and Nadal).

If you want to have a deeper understanding of tennis to help your game, his videos are so worth it!

Sachin Deshpande,

San Diego, CA
Best money I've spent in a long, long while. Thank you!

Chris Baker,

Philo, CA, USA
Jim possesses a deep understanding of the game and unique ability with words. His thoughts convey the intention of making each reader better through self-knowledge and his words are clear and visual.

Michael Jessup,

formerly ATP ranked 300
Outstanding additions to your previously great MTB product. Thank you! I excitedly looked at most of the new items and found them universally clear, helpful, detailed and memorable. Loved the quick written summaries. More later after I have had time to watch all of MTB a couple of times. Bravo!

Michael Tarpey,

La Quinta, CA USA
Jim, your integrity is outstanding. Most would have posted the original 'Mastering the Backhand' series and been done with it. And it was excellent. But you were not content with leaving well enough alone. Thanks so much for continuing to deliver excellent instruction that goes above and beyond.

Peter Christ,

Poughkeepsie, NY, USA
Great presentation, it has helped my backhand no end. My backhand is still a work in progress but with your instruction I have made a big improvement, especially with the slice backhand. It is good that I can come back and review your instructions and watch the videos and get back to basics.

Graham Barry,

Ireland

100% Money Back Guarantee
My guarantee is very simple. Within 30 days, if you are unsatisfied for any reason, you will receive a courteous and prompt refund. No questions, no receipt required, no fine print, no nothing…
You just get 100% of your money back if you are not happy.


Mastering The Backhand online coursework including videos, instructional material and a personal review. If you had to take these lessons directly with me you would be spending over $1,000 (not to mention you couldn't watch them over and over again like you can here)
Personalized Stroke Review – you get a personalized review by me with advice on how to improve your own backhand – valued at $97
So that's over $1,100 worth of product that you get for only a one time payment of $97.  What are you waiting for? Let's get started.