Learn to use topspin to make your serve dive into the court, and bounce up and into the receiver's backhand - once mastered you will play much better ... Guaranteed.
Tired of Not Serving at Your Level?
Have you tried instructional videos that pour on the content, but don't deliver the goods? This is a common story  I hear time and time again.  Hopefully I can provide something totally different.
I have spent years working on training methods that are basic, digestible, actionable and lucid. I hope you have found that in my introductory series.
And I have come up with something pretty good here, something that in fact delivers the goods.


Mastering The Kickserve – everything you need to know and every element you need to feel, including specific on court exercises that unlock the secrets to this effective but elusive delivery.
Personalized Stroke Review – you get a personalized review by me with advice on how to improve your own backhand – valued at $97
All for only a one time payment of $97. Complete 30-day, 100% money back guarantee.
Mastering the Kickserve is divided into the following modules
A full and actionable lesson plan – from soup to nuts – just focused on the kick serve and broken down in an easy-to-use website.


Getting Started

includes fundamental material covering the nature of topspin, building racquet speed, finding the grip and rhythm to produce a swish swing, learning the feel and value of swinging on a 1-2-3 beat, and the hitting on that same 1-2-3 beat, slow motion analysis of the swing path – and finally your gut check with the Module 1 checklist.

Mastering the Elements

discover and then play with the unusual "three finger serve," come to terms with rubbing up, rotate your arm through the hit so you can look up and "tell time,"  secrets of the toss including how and where, practice one of Pete Sampras' childhood service drills called 20 and 20, vary your grip past continental to practice in the extreme, come to terms with swing path and body contribution, learn the important secrets to avoid shoulder injury on the topspin delivery, and yet again more slow motion materials.  Finally, as in module I we conclude with your gut check, the Module II checklist to see if you have come to terms with these tasks.

Practical Application & Tactics

Includes lessons on using the Kick Serve to the deuce and ad court, how it looks and feels to return this particular serve, as well as both kick serve target drills and an unusual (and effective if I don't say so myself) "kick serve game."  Module III concludes with a final checklist designed to tie this project together, and keep you on track with your follow on practice efforts.

Coaching Calls

When we initially launched MTKS2.0, we conducted a series a live coaching calls after each module, where I answered members questions and covered areas where people needed help.  I have decided to make these recordings available to you as well – over 3 hours worth of great content.

Personalized Stroke Review

One of the bonuses in this coursework is your opportunity for a personal review – all it takes is a video of your forehand – and I will redirect you into those areas within the coursework that address your own forehand.

Additional Bonuses

To add to this package we've included several bonuses within the product to take you yet further into the art and science of this spinning topspin serve – they include; a deeper look into the side spin serve, an analysis of 2011 US Open women's champion Samantha Stosur's kicker and an in depth slow motion analysis of former tour player and current Stanford Men's Assistant Men's Tennis Coach (and good friend) Brandon Coupe
Instant access to the Online Interactive Coursework
This is a website that you can access any time of the day and anywhere you have an internet connection. You will be able to quickly find exactly what you need and be able to follow the simple instructions to develop your kicker.
In Mastering the Kick Serve you will
Learn the importance of and how to build maximum racquet speed
See and then feel what is so important about an inside up and out racquet path
Master the elements in the kick serve in a step by step proven manner
Discover the nuances of a special grip by moving the racquet within your hand
See the difference between topspin and "up" spin
Compare a wrist snap with a forearm roll – and understand which is better
See an actual swing path demo from the rear view
Discover the secrets to arching your back by using your legs
See the importance of a cart wheeling shoulder action
Understand (perhaps at last) why you are only as good as your second serve
Learn the tactical differences between centering and cornering your opponent
Understand why this serve is the most important tool in your tennis toolbox
And in addition, we present Slow Motion analysis of
An ingenious drill to create more racquet speed using rhythm not strength
A specific rehearsal to see if your toss preserves the swinging rhythm
How to loosen your arm and speed up the racquet head
A drill to exaggerate holding the ball on the strings
Placing the toss green or red, and feel what that actually means
How to use a household item to align your tossing arm
A kick serve game to the ad court with a special scoring system
In this course you will practice
A sidespin serve toss landing green
A topspin serve toss landing red
A swing path that spins the ball from 7 to 1 o'clock
A knee position that reduces strain on the back
A world class player from three camera angles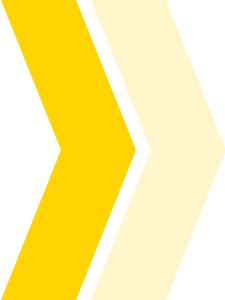 This also includes a personalized stroke review valued at $97!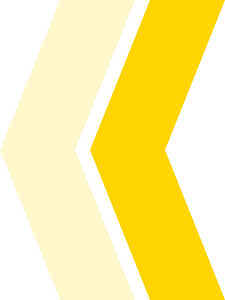 A Personalized Stroke Review with Structured Feedback
Not only am I throwing in a regular stroke review with the course but I am tossing in a second one as well. You get two. This is where I personally review your forehand and provide detailed structured feedback with the exact exercises, highlighted sequential elements and specific articles within the coursework – completely tailored to your needs.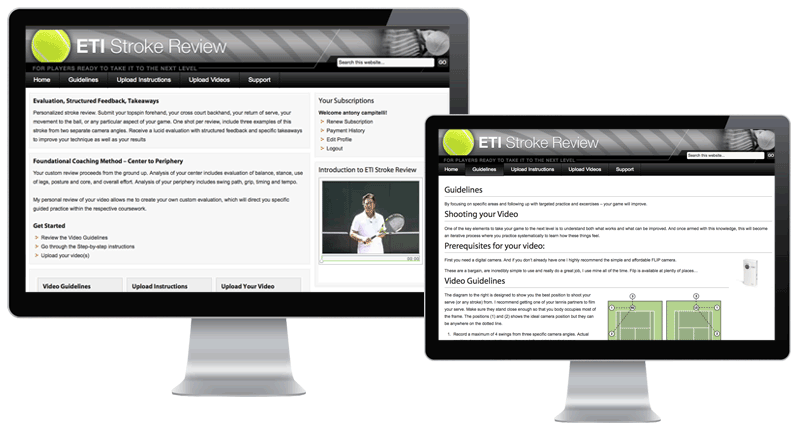 Why do I think this is important? On its own, the coursework will substantially improve your forehand. And there is more than enough material here to investigate and master over a course of months if not years.
But when coupled with your own personal swing analysis – you have a roadmap showing you where to go, and a blueprint for how to do it.
The key is to be able to see your forehand, and compare it with the material in the coursework. You can certainly have your partner or local pro do the visual analysis.
If you know what your forehand is lacking, you can certainly jump into the coursework. And if you have a partner or your local pro who can give you pointers on what they see you can use that insight to explore the exercises, elements and articles.
But here's the deal – if you want my swing analysis you must take me up on this within 6 months of your purchase date.
For two reasons.
This is the best way for you to improve your forehand, so I want incent you to get working straight away.
My accountant said I have to have some limit – and 6 months is more than enough!!
It's real simple to do
Take a short video of your serve and send it in. We've provided simple step-by-step instructions, along with tutorials and even recommend a digital camera if you don't have one.
It takes just a minute or two to shoot the video and less than a minute to upload it. EASY.
Once received, I personally review your serve and provide you with structured feedback.
That's it!
Look at What Other People Are Saying...
Bravo Jim, you've done it again…. After success with MTGG, I signed up for MTKS2 and I'm happy to let you know it's far exceeded my expectations!

MKTS2 not only helped develop a Kick serve but has helped my overall serving and overhead slams.

I'm starting to believe your approach with remote students may, in its very own way, be more effective than face to face lessons.

The dynamic of not being together on court, forces you to prepare and share the "how to" when you tell me the "what to" do. Using the basic mechanics, framework and drills you provide, I have become an independent student able self-diagnose and adjust.

And it's very clear you do have some very unique skills in making the "How to" very simple to grasp and use! There is no doubt in my mind you have advanced my game and to that I say can only say THANKS and WHAT'S NEXT COACH…?

Jeff S,

Cherry Hill, NJ, USA
Jim, After years of having an "ok" serve, I finally have a CONSISTENT dangerous first serve and a much more reliable second serve... furthermore, I can be my own coach and "tweak" my serve during a match/practice and feel confident that I have a MUCH better understanding of the mechanics/physics/principles that encompass an effective serve!! Being able to reference the material online with videos is absolutely PRICELESS!!! THANK YOU!!!

Armand Gallanosa,

Anderson, IN
Jim, No lesson I have ever had with a teaching pro, and I've had a lot, ever made the kick serve remotely as clear as Jim McLennan's superb online videos. Bravo!

James Kaplan,

Tennis Author, Hastings-on-Hudson, NY
Jim, I think what you are doing is fantastic. I took a few sessions of a clinic with a pro a few years ago and I would get frustrated that all he seemed to want to do was tell me what I should be doing. I wanted to SEE it.

With Essential Tennis Instruction you are the second wave of "The Inner Game of Tennis" revolution bringing the ability to actually see the mechanics of good tennis to a wide audience. I feel like I have learned more in the past two days on your web-sites that the previous two years of analyzing pros on my DVR.

Doug Harrell,

Wilmington Delaware, USA
Of all sites and videos that exist on 'how to serve' your explanation of leading with your elbow as you come up into the serve, has changed the entire result of my serve - the power, the spin, the confidence of delivery. Serving has changed from challenging to successful. Thanks.

Martin I. Hassner,

Upper Saddle River, NJ
Your "Mastering the Kick Serve" is terrific! Your step by step pointers brought back good memories on my very lost serve! I was so excited I stopped half way through, drove to my indoor club, and practiced what you preached and experienced immediate results, especially on the ad-court, where I have been exploited by opponents. Not any more!!

Bob Strimel
Thanks so much for this great analysis of the kick serve. I was working on trying to do this serve when I came across your great instruction. I was doing some but not all of the parts of the serve.

I had immediate results. This is my GO TO serve now. I use it if I am feeling nervous, always on my 2nd serve and on big points. I really like dropping the finger off, I am so relaxed and fluid. My last match, a 3 setter, I did not double fault once, YEAH! I do refer back to your instruction before a match just to have reminders. Thanks again for helping me be more consistent and placing my serve where I want it.

Debbie Wessely,

Marietta, GA, USA

100% Money Back Guarantee
My guarantee is very simple. Within 30 days, if you are unsatisfied for any reason, you will receive a courteous and prompt refund. No questions, no receipt required, no fine print, no nothing…
You just get 100% of your money back if you are not happy.


Mastering The Kickserve – everything you need to know and every element you need to feel, including specific on court exercises that unlock the secrets to this effective but elusive delivery.
Personalized Stroke Review – you get a personalized review by me with advice on how to improve your own backhand – valued at $97
All for only a one time payment of $97. Complete 30-day, 100% money back guarantee.