The Modern Forehand – more spin, more power, more offense, more consistency– let's work on yours!
Does any of the following routinely happen to you?
You have a high bouncing "sitting duck" and fail to put the ball away
You lack confidence in your forehand - and your opponent knows it
You want to build more spin and power but somehow it feels muscular and not flowing
Try as you might – you simply cannot seem to keep your head still on the forehand wing
You are unclear on the basic grips and point of contact


Mastering The Forehand coursework including videos, instructional material - valued at $197
Personalized Stroke Review – you get a personalized review by me with advice on how to improve your own backhand – valued at $97
All for only a one time payment of $97. Complete 30-day, 100% money back guarantee.
Are you ready to do some serious work on your own?
If so this coursework is designed expressly for you!

Mastering the Forehand is an extensive, detailed, and all-inclusive online course – covering all aspects of the one and two handed backhand.
Comparative Pricing

If you were to visit our club, and truly many of you have over these past few years, I want to compare the value and cost of private lessons versus our online coursework products.

My non-member hourly lesson rate is $105.

If you just took one lesson...

If you were to say to me that you wanted to work on your forehand, then I truly could accomplish very little in just one hour. To learn and feel the nuances of the grip, the shoulder turn, the racquet path, varying tempo and spin – truly this is a detailed project.

If you took 5 or even 10 lessons

In 5 lessons I could get you started in the right direction. In 10 lessons, with determined practice interspersed between those weekly lessons, you would be well on the road to mastering a fluid, balanced, effortless forehand.
I believe the math is fairly easy – 10 lessons = $1050 – truly! But that's not even close to what you would have to pay for this coursework.  This course is only $97.  If you are ready, then click on the button below, otherwise, read on to see what else is included.
Mastering the Forehand is divided into the following modules
Everything is laid out in a systematic and easy to follow template
Introduction

We start with an overview and then review the basics, cover forehands then and now, followed by reviewing key sequential positions. We also have step by step photos of the modern forehand.

Nuts and Bolts

We cover the basics including Grips, Stance, Lagging, Squaring Up, & Blocking the Ball. Then we focus on the Whip (Federer), Double Bend Forehand (Djokovic), Inside Out, Reverse Finish (Rafa), Third Ball Attack (Del Potro) & Sidespin Approach

On Court Demos

We have both front and rear views combined with regular and slow motion speeds covering the Basic Forehand, Federer Whip, Del Potro Up and Away and finish with the Fade – Up the Line Sidespin Approach
Professional Styles

Here we take a close look at how the pros do it including Juan Martin Del Potro, Novak Djokovic, Roger Federer, Rafael Nadal, Andy Murray, Fabrice Santoro & Pancho Segura (two handed forehands).

Wrap Up

Starting with a proven Checklist we also go over the Running Forehand (think Sampras) and the Tweener (watch Roger – but be careful on this shot)

Bonuses

One of the bonuses in this coursework is your opportunity for a personal review – all it takes is a video of your forehand – and I will redirect you into those areas within the coursework that address your own forehand.
In this course you will learn how to...
Clearly see and feel how the modern forehand is almost opposite to the classic version
Discover how posture and balance helps you watch the ball
See how children playing "crack the whip" will unlock the feel of loose effortless power
Learn when how and why to simply block the ball – it will not always be about offense
Why if running around your backhand – you must master this particular shot
How to play the sitting ducks from inside the baseline
Study detailed on court demos – front and rear angles, regular and slow motion speeds
Pick your poison – study Roger, Rafa, Juan Martin, Novak and Andy
How when and why to be dangerous when running to the forehand corner
Use our checklist to examine your own forehand
Receive your own personalized review of your forehand
Master your forehand – play better tennis –the modern forehand is truly a weapon – make one of your own!
Easily find what you re looking for…
This is an all inclusive course, organized in a systematic fashion.
Also, you can search the entire course for relevant material – For example, you can search for the phrase "drop shot" and find all the relevant lessons – all accessible using the search box.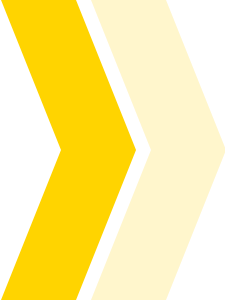 To sweeten the pot I am also going to include a personalized stroke review valued at $97!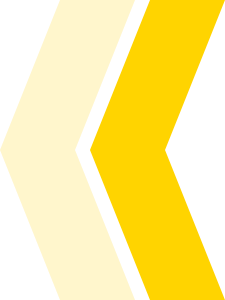 A Personalized Stroke Review with Structured Feedback
Not only am I throwing in a regular stroke review with the course but I am tossing in a second one as well. You get two. This is where I personally review your forehand and provide detailed structured feedback with the exact exercises, highlighted sequential elements and specific articles within the coursework – completely tailored to your needs.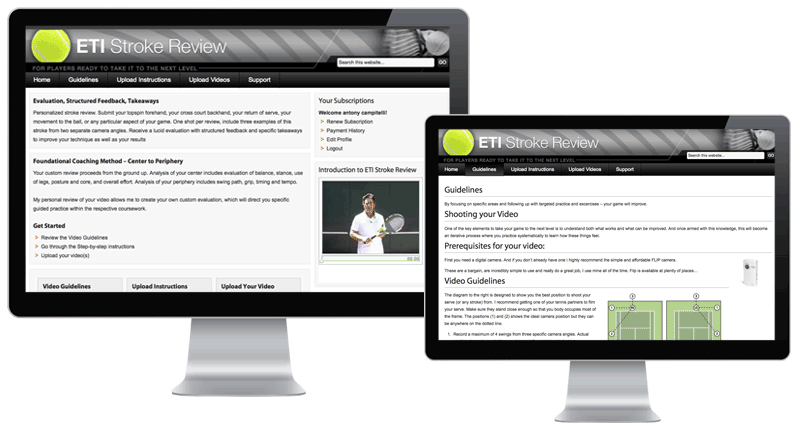 Why do I think this is important? On its own, the coursework will substantially improve your forehand. And there is more than enough material here to investigate and master over a course of months if not years.
But when coupled with your own personal swing analysis – you have a roadmap showing you where to go, and a blueprint for how to do it.
The key is to be able to see your forehand, and compare it with the material in the coursework. You can certainly have your partner or local pro do the visual analysis.
If you know what your forehand is lacking, you can certainly jump into the coursework. And if you have a partner or your local pro who can give you pointers on what they see you can use that insight to explore the exercises, elements and articles.
But here's the deal – if you want my swing analysis you must take me up on this within 6 months of your purchase date.
For two reasons.
This is the best way for you to improve your forehand, so I want incent you to get working straight away.
My accountant said I have to have some limit – and 6 months is more than enough!!
It's real simple to do
Take a short video of your serve and send it in. We've provided simple step-by-step instructions, along with tutorials and even recommend a digital camera if you don't have one.
It takes just a minute or two to shoot the video and less than a minute to upload it. EASY.
Once received, I personally review your serve and provide you with structured feedback.
That's it!
Look at What Other People Are Saying...
I've signed up for two other on-line tennis "courses" in the past and Mr. McLennan's was decidedly the best. Unique, concise and genuinely helpful

Bruce Wallace,

Reno, NV, USA
Hey Jim, Thanks setting up your site and passing on your knowledge. I have reviewed many on line instruction sites and many of them miss the mark. Your info is precise, reflective of traditional vs modern methods and easy to understand. I'm a USPTA certified pro, teaching juniors/adults – private and group. I appreciate your approach to our game and wish you the best of luck!

Jeff Berumen,

Tennis Teaching Professional, USPTA, Atlanta, GA
Jim possesses a deep understanding of the game and unique ability with words. His thoughts convey the intention of making each reader better through self-knowledge and his words are clear and visual.

Michael Jessup,

formerly ATP ranked 300
What has amazed me the most is the pace you can get with no effort. By concentrating on your building blocks and keeping it smooth, I find my posture is better and my head quieter resulting in my staying with the shot longer through impact. It's really a delicious sensation. Thanks for the great advice.

John Thompson,

Augusta, GA
You've proven that it is possible to use internet learning to teach tennis in such a careful, attention-to-detail, three-dimensional way that improvement is possible with the proper amount of 'study' and practice. Your approach has broken new ground and set a standard that will not be easy to copy…You've given this senior tennis player new skills and a welcome new involvement in the game.

Martin I. Hassner,

Upper Saddle River, NJ
Jim has an incredible ability to distill all groundstrokes (FH, BH, slice, drop shots, etc.) into a few set of common principles. It really helps!

Sachin,

La Jolla, CA USA

100% Money Back Guarantee
My guarantee is very simple. Within 30 days, if you are unsatisfied for any reason, you will receive a courteous and prompt refund. No questions, no receipt required, no fine print, no nothing…
You just get 100% of your money back if you are not happy.


Mastering The Forehand online coursework including videos, instructional material and a personal review. If you had to take these lessons directly with me you would be spending over $1,000 (not to mention you couldn't watch them over and over again like you can here)
Personalized Stroke Review – you get a personalized review by me with advice on how to improve your own backhand – valued at $97
So that's over $1,100 worth of product that you get for only a one time payment of $97.  What are you waiting for? Let's get started.