On Court Exercises The exercises identify specific elements of the serve. Do not attempt all exercises at once, but rather, start with the first exercise, and take as much time as needed until you feel comfortable, then progress in sequence to the next one and so forth. Serve within a box Find…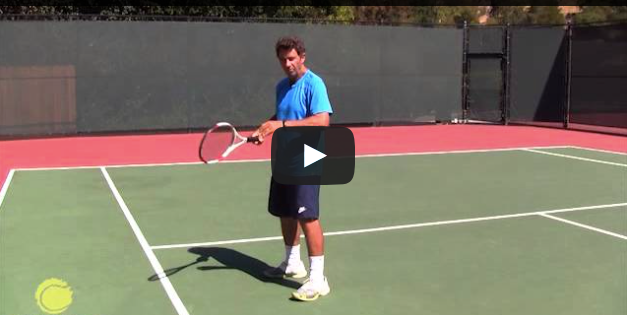 Many interesting parallels have been drawn between the tennis serve and the golf swing. Once the tennis player (or golfer) gets the feel for the mechanical elements of the serve (or golf swing) then rhythm becomes the overriding issue. Does the swing build smoothly and gracefully? Is there economy of effort? Can the server (golfer) swing easily yet hit hard? Are the body parts coordinated so that the force from the legs moves to the hips, and then to the torso, and then to the shoulder, then the arm, then the forearm, then the hand, and finally the fingers?

Podcast 41 - Quantum Tennis/Golf
[ 2:35 ]
Download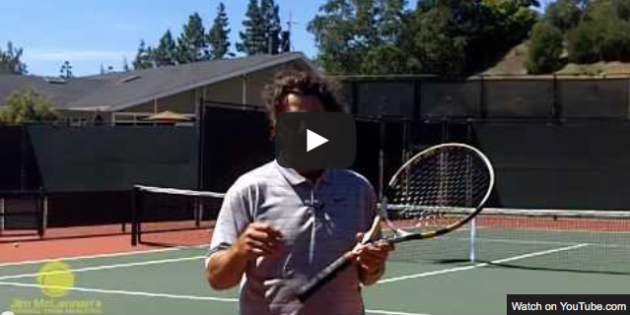 If you want to hit the ball with less effort and more power, take a page from the baseball batter or the boxer – both wait with their body weight on the back foot before swinging the bat or delivering a punch.
Too often players pay too much attention to grips, swings, and spin without ever mastering their balance. And truly even the pitcher puts their back foot on the pitching rubber before hurling the pitch.

ETI 009 | Waiting and Weighting
[ 2:24 ]
Download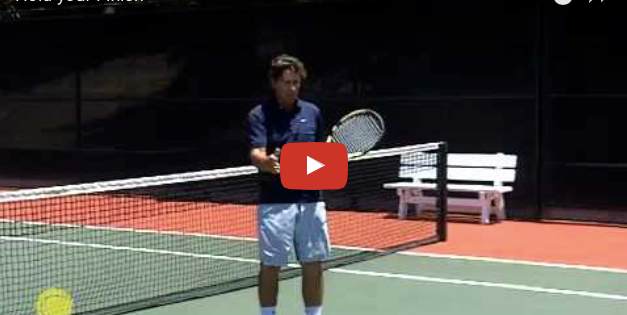 Holding your finish for just a moment clarifies your balance as well as the quality of your stroke and follow thru.
Further, this method has been used by so many famous coaches – Tom Stow, Robert Lansdorp and more. It will help you as well.
Stow remarked that if the stroke started correctly (balanced on the back foot with a compact but loose preparation) and finished correctly (weight shifted forward and arm well extended toward the target) then everything between the start and finish – meaning contact – would be just fine.

ETI 005 | Holding your finish
[ 2:41 ]
Download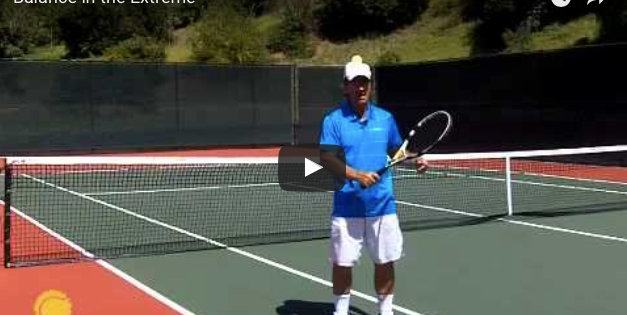 Many years ago, in my training with Tom Stow (I was in my early 20's and had already played 4 years of college tennis) he totally remade my game with constant reference to balance, to posture, to playing with less effort and more "conk."
Watching our very best players, you can see a similar poise, balance if you will. Federer is the acknowledged master of all this. But you too can start by working on how you carry your head.
As amusing (hopefully) as the drill in the video appears, see if you can see if you can perform your swings with a "ball on the hat.".

ETI 004 | Balance – in the extreme
[ 3:09 ]
Download